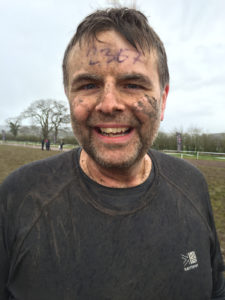 Alastair joined the Club in October 2016, so is relatively new to diving with lots to learn. He is the equipment officer and his job is to look after the Club's equipment, making sure it's all in working order, ensuring it is serviced regularly and keeping track of who has got what. It is a great role to have because as equipment officer you are one of the first people new members meet when they need to borrow kit, so you get to know everyone.
Most memorable dive moment: My first sea dive was on a wreck called the Baygitano near Lyme Regis. I never thought that there would be so much life of our cold coast, it was an incredible experience.
Most embarrassing dive moment: Thankfully I have not been diving long enough to do anything really daft.
Favourite pre-dive breakfast: Anything with bacon on it, in it or liberally drizzled over it.
After a dive: beer and a bag of pork scratchings are perfect partners for the post dive chill.
When not diving I enjoy skiing in the winter, walking and hiking in the summer. Anything that gets the family out and about.