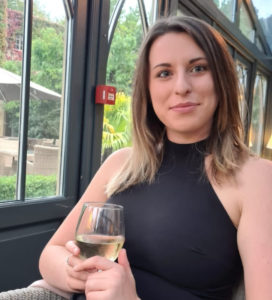 Kirsty's role is to keep the club diary full with events for everyone, from big summer blowouts to trips to the dive chamber. She is able to combine her love for diving with a passion for organising events, having successfully organised many charity events previously.
Most memorable dive moment: My most memorable moment is my first shark dive. I spent my 25th birthday in the Bahamas surrounded by 20+ sharks
Most embarrassing dive moment: This would have to be when I first tried a dry suit on. Nobody mentioned you needed to use something to slip it on and off—I had to call for help to get out of it!
Favourite pre-dive breakfast: I don't do pre dive breakfasts. I once made that mistake before setting off on a RIB trip on a choppy day.
After a dive: I like a hot shower and a glass of wine.
When not diving: When I'm not diving I'm usually travelling or doing charity work.