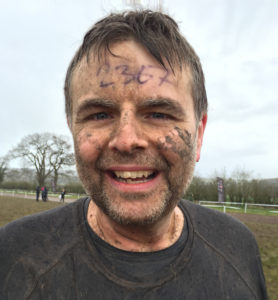 As Chairman, Alastair's role is to co-ordinate the management of the Club for the benefit of all its members. He is responsible for ensuring effective and productive meetings and making decisions in consultation with the other members of the committee.
Alastair joined the Club in October 2016 and is a Sports Diver.
Most memorable dive moment: They have all been memorable! The most memorable is hard to pick out but would probably include one of the reefs in the red sea.
Most embarrassing dive moment: I would still class myself as learning… so no embarrassing moments, only opportunities to improve!
Favourite pre-dive breakfast: Porridge with honey, lots of coffee, a bacon sandwich & kippers. Just enough to keep me going until second breakfast.
After a dive: Due to the absence of a pee zip in my dry suit, having a wee normally. Then a beer to rehydrate if possible, with pork scratchings for essential nutrients.
When not diving I spend as much time with my two children as possible, taking advantage of them still being vaguely interested in me.
You may not know that despite my generous proportions I am also a runner (albeit a slow one) and have completed two half marathons in the last year.