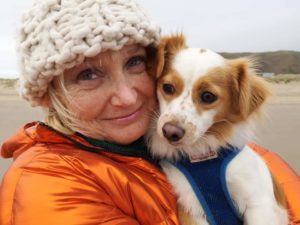 As Diving Officer, Angie is responsible for ensuring that the club is a safe and fun place to dive. She takes an overview of all the diving and training being done by members and works to ensure that it is safe and following the latest guidelines from BSAC.
Angie has been a member of the club since 2010, but diving has been a big part of her life for a lot longer—since the dinosaurs roamed, she claims. As well as being a BSAC Advanced Diver and Open Water Instructor she holds instructor qualifications from several other agencies, including PADI. She was inspired to take up diving by a love of nature, a desire to swim with seals and dolphins, and a dad who was a Jacqes Cousteau fan and told her anyone could do it if they had the calling.
Most memorable dive moment: being within a group of barrel rolling manta rays on a night dive—mesmerising and other worldly. Other notables including tickling seals off Lundy Island and being buzzed by a Humpback whale and a group of wild dolphins.
Most embarrassing dive moment: When asked this question Angie just replied "Ha ha—you'll have to ask me at the pub".
Favourite diving breakfast: Bacon buttie, of course
After a dive Angie enjoys a beer or three with buddies
When not diving Angie is usually planning her next holiday!
You may not know that Angie trained to be an astronaut. Do you think she's taking this committee member profile thing seriously?